---


Print, copy and scan documents in public places
Documaster Everywhere is a solution that allows users to print, copy and scan documents in the facility where they have to do the trick. It is an ideal solution for offices, clinics, airports, train stations and other institutions servicing many clients who need to print something every day. They are also an excellent solution in large companies, office buildings, hotels, as well as in shopping centers.
Documaster everywhere is a new quality of customer / customer service. By providing a self-service printing, copying and scanning point within the facility, you will not only significantly speed up customer service, but also improve its quality compared to the competition.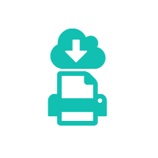 1
Access to and print from the cloud and external resources
Share important materials and documents in the cloud with your clients and clients, which they can then print in your facility. Thanks to Documaster Everywhere, they will also be able to use external resources, such as e-mail or private cloud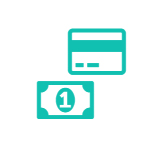 2
Fees in the "Pre-paid" system
In the Documaster Everywhere system, the cost of printing is calculated based on the percentage coverage of the page with toner guaranteeing a competitive price. Fees can be paid as micropayments via online banking from the Documaster Everywhere interface or in cash in one of the system's deposit machines. The user has full insight into his balance and history of completed transactions. Fees for services can also be added to your customer's invoice.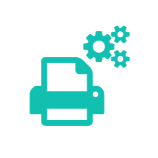 3
Lease and service of devices
As part of the service, we provide our customers with multi-functional devices, carefully selected to meet the requirements, needs and capabilities of our customers. The devices are covered by constant service and material care.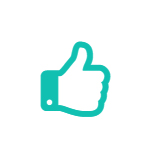 4
Easy system and device operation
Using the Documaster Everywhere cloud is provided from any device with Internet access, such as a smartphone, tablet, notebook. Users can log in using city cards, hotel cards or using a login and password. Thanks to the ergonomic, programmed LCD panel, the device is comfortable and accessible to everyone (including people with disabilities).
Benefits of using Documaster Everywhere:
improving the quality of customer / customer service
significant improvement and acceleration of customer / customer service
you do not have to own your own devices - we will deliver them on very favorable lease terms
service and material care of devices
technology care and helpdesk
---