---


A modern, integrated platform for e-libraries
Documaster e-Library is a solution that allows the collection of materials in a digital and digitized form in a cloud environment that provides users with quick and secure access. They can be, for example: e-books, e-textbooks, e-encyclopedias, graphics, photos, films, own electronic documents as well as digitized books, albums, magazines.
All resources are stored on dedicated, secure servers, and internal security meets the highest standards of data management, including personal data. Documaster software has the PN-EN ISO / IEC 27001: 2017-06 Certificate - confirming that the produced software, processes, services and procedures meet the global standards of Information Security Management.
Documaster e-library is a solution that is used:
- in municipal / municipal libraries, - school and university libraries, - court libraries, - scientific institutions, - cultural facilities, e.g. museums, community centers.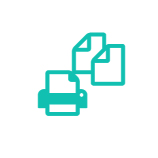 1
Easy access to the cloud and printing materials
Access to resources is possible, among others, through computers, smartphones, tablets, as well as monitors and interactive boards. Thanks to integration with multifunctional devices, it is possible to print directly from the cloud and scan materials to it, as well as their digitization (OCR) in the library.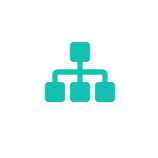 2
Integrations with others systems and resources
As part of using the system, the library may also have access to other repositories, e.g. digital resources of universities, e-encyclopedias, and resources of other libraries. Open Documaster technology allows integration with other IT systems.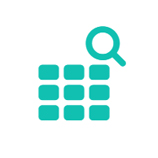 3
An ordered structure and quick search
The number and content of folders are scalable and flexibly adapted to customer needs. A semantic search engine allows you to search resources, both their titles and content. Thanks to this, the user can quickly find various materials corresponding to specific issues.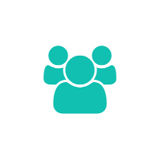 4
Universal accessto information
All Documaster e-library users have equal access to information and knowledge, and the interfaces used in the system and on integrated multi-functional devices are designed with particular attention to the needs of disabled people, children 6+ and people aged 70+.
Benefits of using the Documaster e-library solution:
equalizing social opportunities and reducing the effect of digital exclusion
equalizing social opportunities and reducing the effect of digital exclusion
significant improvement and acceleration of the library's operation
24/7 online access to materials
the ability to scan to cloud and print selected materials or fragments from it in the library
the ability to scan to cloud and print selected materials or fragments from it in the library
service and material care of devices
technology care and helpdesk
---