---

Cloud solution for events and conferences
The main purpose of using Documaster Event Cloud is to eliminate costs associated with printing conference materials in external printers and synchronize information during the organization and duration of conferences / workshops / seminars. Documaster Event Cloud offers an innovative cloud infrastructure that is revolutionizing the provision of IT services for the conference and information training sector. This comprehensive cloud solution is designed for managing conference materials.

Savings and zero waste

Thanks to the integration of the software with the multifunction device, event participants can print, scan and copy selected materials offered by the organizer. Before the conference, the organizer usually outsources the printing of many materials. Some of them, however, turn out to be unnecessary. These are both materials that could only exist in an electronic version, as well as those that become obsolete through changes in the program. In addition, not every participant is interested in all received brochures, because of this a large part of them is thrown away. This involves huge additional costs for the event organizing company. Control of material management in the Documaster Event Cloud conference cloud results in better management of resources and significant savings. For companies in which ecology matters, the Organizer, based on its own needs and financial resources, limits costs by setting limits for individual users for printing, scanning and copying materials / documents.
Documaster software has the PN-EN ISO / IEC 27001: 2017-06 Certificate - confirming that the produced software, processes, services and procedures meet the global standards of Information Security Management.
---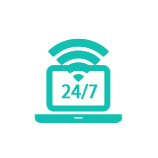 1
Access to materials 24/7
Thanks to the Documaster Event Cloud, conference participants have access to all materials residing in the cloud by the organizer 24 hours a day.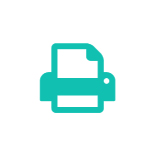 2
Printout of materials during the conference
For the duration of the conference / trade fair, we provide programmed multi-functional devices that all conference participants can use. Thanks to this they can print, copy and scan materials placed in the cloud.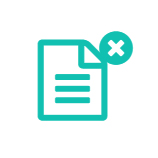 3
Savings and no waste
Thanks to online access to materials and the possibility for the participant to choose which materials he needs in the paper version, we are beginning to reduce unnecessary prints in the spirit of zero waste, and also generate savings.
Benefits of using Documaster Event Cloud:
providing online materials for conference participants
cheap printing of only needed (necessary) materials
full security of stored data, in accordance with the requirements of the GDPR
iintegration with multifunctional devices enabling cheap and convenient cloud printing or scanning
comprehensive solution: we provide software and devices
---