---


---
Create a catalog of your region's cultural heritage
Each region, district, commune, city, town and even village have their own unique history and rich tradition. Often, however, important information is not archived, it is in the form of oral communications or personal notes. To save the history and tradition of the region from oblivion, the Documaster History solution was created.
Documaster History is a cloud solution that allows you to create a Region Cultural Heritage Catalog. The catalog is available online and contains detailed and not available anywhere else information related to the selected region, poviat, commune or town, which relate, among others, to history, tradition, folklore, tourism, art, architecture, geography and literature. The catalogs are created at the initiative of local government officials who want to save history from oblivion and provide knowledge about the cultural heritage of their little homeland.

---
---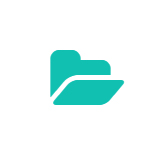 1
Scalability and flexible structure
The Documaster History structure consists of folders and subfolders corresponding to the thematic ranges of the materials. The number and content of folders is scalable and flexibly adjusted by administrators.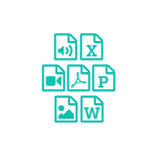 2
Variety of published materials
In Documaster History you can post, among others text files, photos and graphics, digitized books, multimedia files (video and audio), e-books, e-textbooks and e-encyclopedias.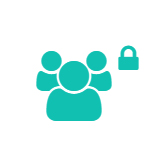 3
Distinction between user rights
Only authorized administrators (competent regionalists elected by local government officials) have the option of posting materials and changing the folder structure.
---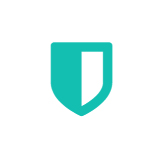 4
Security
Secure, dedicated servers, encrypted connections and internal security meet the highest standards of sensitive data management, including personal data.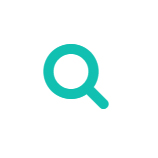 5
Semantic search engine
The semantic search engine allows you to search resources: both their titles and content. Thanks to this, the user can quickly find various materials corresponding to specific issues.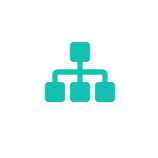 6
Integrations
The solution is integrated with Microsoft Office 365, as well as devices: printing-copying-scanning, computers, smartphones, interactive monitors, tablets and others.
Benefits for users:
easy, free access to information in many areas in one place,
deepening knowledge about the region and its cultural heritage,
optimization of work processes and control over employees and their tasks
building identity and a sense of belonging to the region and social group,
students, by using Documaster History, shape their patriotic attitude.
Benefits for local government officials:
gain an innovative and at the same time easy-to-use tool for promoting their own region,
can use Documaster History during fairs, conferences, economic negotiations,
building identity and a sense of belonging to the region and social group,
may provide the solution in facilities such as schools, libraries, community centers,
education about the region will help strengthen citizens' attitudes related to local patriotism,
the solution supports education in the region and can be used to develop scenarios for history, geography, arts, but also science lessons
the implementation of a modern solution with such a high social value testifies to the innovativeness of self-government against the background of self-governments of other regions.
---