---


Reduce printing and copying costs by 50%
Documaster Multiaudit allows you to reduce printing costs by providing the data necessary to take measures to optimize expenses and settle them for individual employees. Many printouts are made in every enterprise. Some of them, however, turn out to be unnecessary. These are both documents that could only exist in an electronic version, as well as those that are abusive on the part of employees. The very awareness that the printing process is being subjected to control reduces the cost of printing among employees. Control results in better management of resources and eliminates wastage. The software provides access to current information, specifying: when, by whom and in what edition a document of a certain type was printed (e.g. DOC, e-mail, website) and what was its name. For reasons of security and confidentiality, Documaster Multiaudit does not analyze the content of printed documents.
---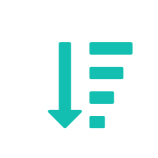 1
Reduction of printing costs
Documaster Multiaudit reduces the cost of printing and copying documents by precise billing users. Continuous cost control means that organizations are able to save tens of percent on the document printing and copying system.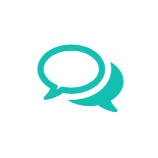 2
Consulting and optimization
Documaster Multiaudit collects information about each print, copy, user and cost, assigning it to the appropriate place in the organizational structure and to the appropriate device. Documaster Multiaudit provides data for the analysis, audit and optimization of the device fleet.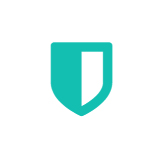 3
Security
Managers can manage users' access rights to devices (option) and monitor what documents their employees print.
---
Documaster Multiaudit allows you to obtain periodic reports on the expenditure and cost of printouts for all users, organizational structures as well as locations and devices. You can choose one of several ready-made report templates, set a time period with an accuracy of one day, and then export cost data to financial and accounting systems, print it, send it via e-mail or save it, e.g. in the form of a PDF or Excel file.
The program provides information about printers, copiers and multifunction devices that are overloaded, unused or generate the highest costs. This significantly reduces printing and copying costs without investing in new equipment. In addition, Documaster Multiaudit allows for better planning of supplies and other expenses related to document production. The system interface for system administration, including user account management, limits, projects and for generating reports is used to change the system settings and download current and historical information. Thanks to this solution, the management of Documaster Multiaudit is possible by many people without the need to install any additional software on their stations. All you need is the current version of any web browser installed.
The most important benefits:
This is the 1st item
This is the 2nd item
reducing the cost of printing and copying documents
profesjonalne doradztwo przy tworzeniu strategii firmy w zakresie tworzenprofessional advice on creating company strategy in the field of creating and managing document and information flow in connection with ERP and CRM systems
optimization of work processes and control over employees and their tasks
increased security and confidentiality of processed documents - guaranteed functionality of confidential printouts from Windows, Linux and SAP
accurate internal settlement of document production costs and budgeting
increasing the efficiency of your IT resources
proven, state-of-the-art solutions based on the highest class digital equipment and professional software
fast and professional service as well as trainings and technical consultations
a proven partner with over twenty years of experience in the office automation industry and with extensive references.
---
---