---


Secure circulation of documents and information in your company
Documaster Easy Office is a software that secures the circulation of documents and printouts in a company by monitoring and managing device access rights. It also introduces very important print and follow-up (localized) print functions. Thanks to the application of Documaster Easy Office in an enterprise, you can also increase the efficiency of work in your office, increasing ergonomics and matching the functions of multifunctional devices to the needs of employees.
Documaster Easy Office consists of client applications, a server part and an optional card reader. The administrator console available as GUI (graphical user interface) is used to configure and manage the work of the system. The software enables the allocation and management of system users' access rights. .
---
---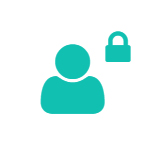 1
Access rights
Documaster Easy Office allows differentiating users' access rights to device functionality e.g. competence in the company.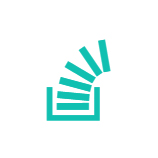 2
Print queue management
The software allows you to manage the order of printouts (the user at the device selects from their account the document to be currently printed)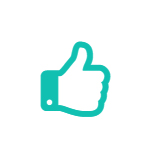 3
Easy management
Thanks to the easy-to-use client application and the intuitively programmed device interface, using Easy Office is very easy and requires no special training
---
4
Integration with DMS systems
The software can be integrated with other document management systems (DMS). We recommend integration with Documaster Multiaudit to our clients.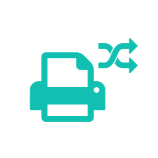 5
Following printout
Documaster Easy Office allows you to perform follow-up pinting. Thanks to this, the user can print his document at any time on any device connected to the system.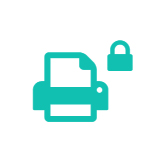 6
Confidential print
Thanks to this function, the user can start printing only after authorization at the printer (using a personal PIN or presenting the access card). Receipt of the document is only possible in person at the device.
---
Efficiency increase
Ergonomic designed LCD panel, identical for all devices in the company, reduces the time needed to complete the task. The individualization of the software of multifunctional devices enables faster meeting the unusual needs of users. The follow print function enables you to receive a printout from any device and eliminates downtime at work.
.
The most important benefits of using Documaster Easy Office:
confidentiality and reliable security of printers and scanned documents
elimination of downtime at work thanks to following printout
matching functionality to the needs of users and improving office work
monitoring printouts and detecting irregularities
---
---